Merck has announced that its trial of the BACE inhibitor verubecestat is at an end after an independent study predicted that it had virtually no hope of success in the treatment of people with mild to moderate cases of Alzheimer's. A separate study involving prodromal patients, which should last for another two years, will continue.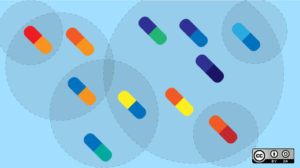 The abandoned drug was one of the company's top drugs in late-stage testing, and news of its failure led to Merck's shares dropping by 2.45 per cent.
What are BACE inhibitors?
BACE drugs attempt to interfere with the creation of amyloid beta, a toxic protein often found within Alzheimer's patients' brains. Merck's drug was the world's most advanced BACE therapy of its type in the pipeline, although there are others currently undergoing testing.
The president of Merck Research Laboratories, Dr Roger M Perlmutter, said it was disappointing that there was no benefit observed by the study; however, he added that work will continue to study the use of verubecestat in instances of less-advanced disease.
More Alzheimer's failures
Eli Lilly recently made the decision to stop its prodromal phase III testing for solanezumab, as there was no potential for success after it was found to have no effects when compared with a placebo.
No significant new Alzheimer's drugs have been approved over the last 14 years, despite huge clinical trials involving many leading experts and clinical trial assistants. Despite the involvement of hugely-qualified individuals supplied by companies such as http://www.gandlscientific.com/clinical-trial-assistants/, no trial can guarantee success, regardless of the amount of money invested in the process.
The next phase III Alzheimer's drug to read out belongs to Axovant, which is a Vivek Ramaswamy startup. Ramaswamy bought in a drug from GSK that had failed and reintroduced it to the clinic. What is known as 5-HT6 therapy comes in the wake of a series of failed attempts to come up with drugs that can successfully amp up cognition. The next big-name drug in the clinic is aducanumab from Biogen.
Around 47 million people are living with dementia around the world, with Alzheimer's believed to account for between 60 per cent and 80 per cent of these cases. Alzheimer's Disease International believes that this figure will double every two decades, reaching 131 million by 2050.