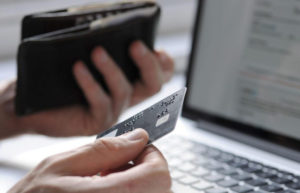 If you work in the healthcare field, then you probably have to wear scrubs as part of your work attire. Before purchasing scrubs, you need to talk to your employer about the style that is required and if there are certain colors that you're not allowed to wear or that the office should wear during the week. Once you know what to purchase, then you can begin looking online for the best deals so that you have a variety of clothing without spending a lot of money.
Color Requirements
Before you buy scrubs online, you need to make sure you're not getting a color that you're not allowed to wear. Most hospitals or healthcare offices have certain colors that they wear each day during the week. Certain departments might be required to wear one color while other departments wear a different one as a way to distinguish each set of employees. There are offices and hospitals that only allow you to wear a specific color and won't even let you wear scrubs with different colors on the trim. You also need to find out if there is a certain style that is required as some tops have a lower cut than others.
Scrubs With Pockets
When you're looking for scrubs, find sets with pockets. These will be a benefit because you can keep all of the important pieces of equipment for your shift with you at all times, such as a notebook, penlight, and blood pressure cuff. The tops that you choose should have pockets on them at least, and consider finding pants that have pockets as well.
Spend A Little More Money
Although you might be tempted to get scrubs that aren't expensive, you need to keep in mind that you get what you pay for in most cases. Cheaper scrubs often fade after they have been washed, and they are more susceptible to tearing compared to scrubs that are made of a material that is of a higher quality. You can often find bargains when you shop online if you can wait until after the school season begins and until the end of the year as these are times when scrubs usually go on sale.
Sizing
One of the things that you can't do when you order scrubs online is try them on, but most stores offer a return policy in case they don't fit. Make sure the company you order from offers this policy, and if not, try to have a set of scrubs on hand that you've ordered before so that you know what size to buy. The scrubs that you purchase should be comfortable to wear while you're working. They shouldn't be too tight because you won't be able to move around, but you shouldn't get scrubs that are too loose because they could be too revealing or tend to fall down in places while you're working.
Once you have discovered what site you like to order from and what kind of scrubs you like to wear, stock up on a few different colors when they go on sale. You'll have a set of scrubs for each shift you work instead of washing them all the time, which can ruin the material.