Make-up on fleek? I'll stop you there. This is not going to be a buzzword, 'woke' article about flawless make-up trends and contouring. We're looking straight into the eyes here, and it's all about the lashes.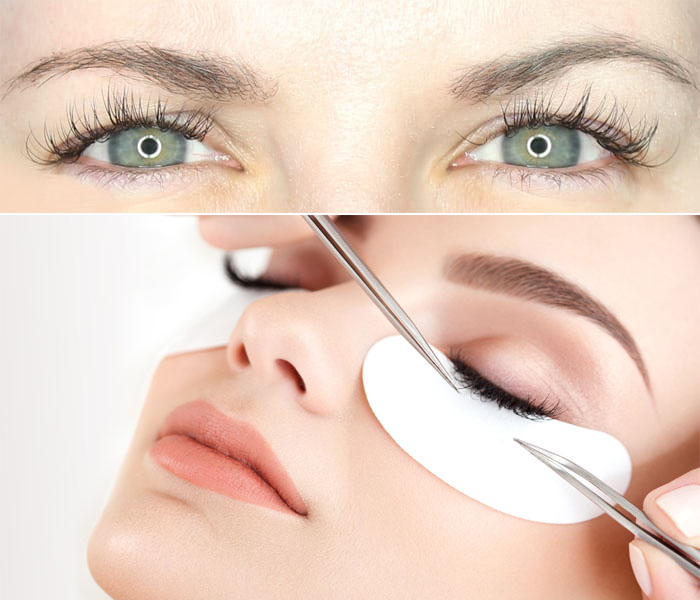 Mascara
Where else would we start? The handy old mascara has been an essential in every make-up bag for years. And it always will be. But let's look at mascara in a little more depth. How about with a little more volume? Sorry. It's true that the finishing touch to any stunning eye make-up has to be with the lashes, and there are plenty of mascaras to choose form that add length, boost volume and offer depth and texture to your overall look. But did you know that, by the litre, mascara is one of the most expensive liquids in the world? Are you really getting value? Some mascaras are great, but you pay for the quality, and it can burn quite a hole. The mascaras on the cheaper end of the scale are a good go-to when needed, but all too often they are clumpy, sticky and don't stand the test of time.
The Crying Bride and the Honeymoon
Weddings. This is where many people will opt for lash extensions or LVL treatments. But why? Well the obvious pro to opting out of the whole mascara application is that weddings are emotional, and with lash extensions, you avoid the smearing mess of mascara tears and panda eyes. But weddings are only one of many events that could benefit from giving that extra bit of attention to your lashes. Any event where happy tears are inevitable is a box ticked, but holidays, festivals and parties are just as key. Mascara is obviously a quicker option, but does it really have that lasting look you're going for? Especially on a beach get-away where diving in the pool on a hot day becomes a daily routine.
The Longevity
This is where lash treatments win the race. Yes, you're going to invest a little more time and money when opting for the lash extensions but, where mascara lasts all but a day and has the evening ritual of eye make-up remover and cotton wool, eyelash treatments are in a different hassle-free league altogether. Eyelash extensions can last weeks and weeks, with no further application of make-up, and simple filler session at about the 3-4 weeks mark, if needed. Plus, mascara just doesn't have the same glamorous effect when it comes to keeping volume and length in the way that treatments do. So, the jury was out on the lash, but it's back – and it's all in favour of the eyelash extensions. Sorry mascara, we still love you.